Whiter teeth, brighter smile - Say goodbye to stains from years of coffee, alcohol, cigarette, wine, and whatever else you indulged in! Say hello to a new you, with a brighter smile.

Safe, Formulated in Australia - cruelty-free. Safe for enamel. Contains 35% Carbamide Peroxide whitening gel. Carbopo, Propanediol, Glycerin, PH Regulators, Stabilizer, Menthol
Thickened Formula prevents leakage - and the pen device uses a strong twisting mechanism to push the gel through the brush tip for each use. Designed with a soft-bristle brush tip, just brush on a thin layer onto teeth whenever convenient.
Designed for a busy you - The pen measures 5" and has a sleek tube design so it fits everywhere. The flexible brush tip makes it easy to paint the whitening gel inside crevices and across the surface of the teeth.

Gentle yet effective - This teeth whitening pen is so gentle that after consecutive use you won't experience any sensitivity. And yet its effect can be witnessed after the first few days. Get ready to show off your teeth, a few shades whiter.

Easy and fast - Who said teeth whitening has to be laborious? No long waiting time, no mess. Just paint your teeth with the gel and go about your day.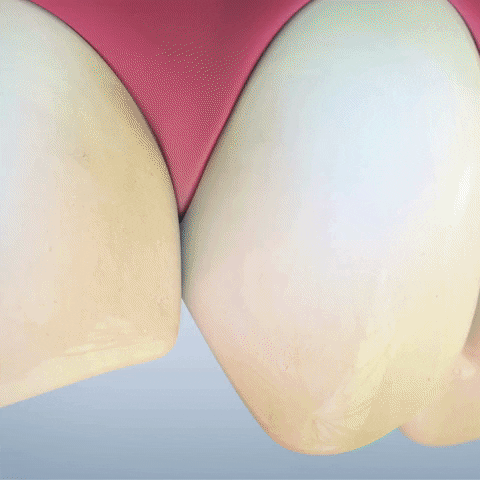 Direction for use:
Brush teeth and floss.

Twist pen to dispense gel.

Smile wide, keeping lips away from teeth.

Apply a thin layer of gel to teeth.

Relax lips after 30 seconds.

Do not eat or drink for 30 minutes.